The Brooklyn Nets own a 2017-18 team option on guard KJ McDaniels that's worth $3.47 million. According to Shams Charania of The Vertical, the Nets won't pick up the option.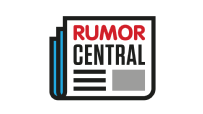 Since the Nets are declining the option, they likely won't tender him a qualifying offer by June, and as a result he will become an unrestricted free-agent on July 1.
The Houston Rockets wanted to clear up some cap room earlier this year and they traded McDaniels to the Nets on Feb. 23, which was the last day to make deals during the 2016-17 regular season.
In 20 appearances with the Nets, McDaniels averaged 14.7 minutes, 6.3 points and 2.6 rebounds.
-- Nick Silva