The Portland Trail Blazers did not have a healthy roster for the last portion of the regular season and playoffs as centers Festus Ezeli and Jusuf Nurkic, forward Ed Davis and guard Allen Crabbe were dealing with injuries. Ezeli is expected to be waived soon, and the other three are working hard to make sure they are healthy when training camp opens in the fall.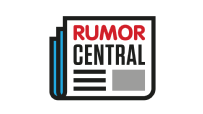 Nurkic suffered a non-displaced fibular fracture in his right leg on Mar. 28 and tried to play in the 2017 playoffs, but he struggled.
"It's going to take some time for him to get back into contact," president of basketball operations Neil Olshey told The Oregonian. "He's in [the practice facility] every day. He's working out. Everything is just controlled right now."
Davis has been sidelined since the beginning of March because of surgery to repair his torn labrum in his left shoulder, and his rehab is going well.
Crabbe had surgery on May 11 to fix the stress reaction in the fifth metatarsal bone in his left foot, and his recovery is on schedule, too.
Davis and Nurkic have contracts that expire in 2018, however the center is expected to sign a lucrative extension from his rookie-scale contract at some point before the late October deadline.
Crabbe is under contract for three more years and owed $56.33 million, if he picks up his 2019-20 player option.
If Portland is to make the 2018 playoffs, the team will need a big season from Nurkic and strong production off the bench from Davis and Crabbe.
-- Nick Silva