According to the Arizona Republic, the Phoenix Suns have tendered qualifying offers to center Alex Len and forward Alan Williams. Both players now will enter July as restricted free agents, which allows the Suns to match any offer sheet Len or Williams might sign with another team.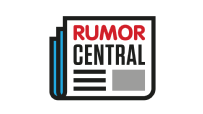 Len, the No. 5 selection in the 2013 NBA draft, has not lived up to expectations in his first four years in the league. In 2016-17 he averaged 8.0 points, 6.6 rebounds and 1.3 blocks.
Williams, undrafted in 2015, has impressed as a backup since he signed on March 18, 2016. In 47 appearances last season, Williams averaged 7.4 points and 6.2 rebounds.
-- Nick Silva