Denver Nuggets guard Jamal Murray had surgery in April to repair issues with two sports hernias. Murray's rehab is going well, and on Tuesday he was allowed to participate in two-on-two action for the first time since having the surgery.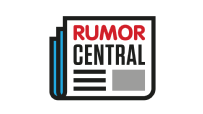 "He's close. He thinks he's ready to go right now," Nuggets president of basketball operations Tim Connelly told The Denver Post. "Jamal is champing at the bit to play. He played two-on-two this morning, so his progression is coming along and he's approaching rehab with the same aggression as he approaches play on the court. So I'm not surprised."
Murray, the No. 7 selection in the 2016 NBA draft, impressed after the February All-Star break, and he won the backup point guard position as he averaged 12.1 points, 2.8 assists and 2.8 rebounds. During that time, Murray also shot 34.1 percent from behind the 3-point line.
When training camp opens in the fall, Murray may be listed first on the point guard depth chart ahead of Jameer Nelson and Emmanuel Mudiay.
-- Nick Silva