The Portland Trail Blazers are finalizing their squad that will compete at the Las Vegas Summer League, and according to CSNNW.com, the team will have guard R.J. Hunter on the roster.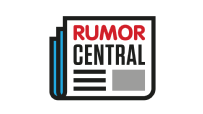 Hunter, the No. 28 selection in the 2015 NBA draft by the Boston Celtics, spent most of the 2016-17 season in the D-League with the Long Island Nets. In 26 games, he averaged 18 points, 4.8 rebounds and 4.6 assists.
The Celtics released Hunter on Oct. 24 and on Oct. 27 he signed a contract with the Chicago Bulls. On Dec. 29, the Bulls placed Hunter on waivers.
A spot on Portland's summer team opened up Wednesday after they traded guard Tim Quarterman to the Houston Rockets. The Blazers' roster also will include Zach Collins, Caleb Swanigan, Pat Connaughton and Jake Layman.
-- Nick Silva