The Brooklyn Nets have until Friday to waive backup guards Joe Harris and Sean Kilpatrick and not owe them any money for the 2017-18 season.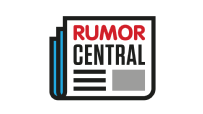 According to Adrian Wojnarowski, the Nets like both players and will keep them past the deadline. As a result of these decisions, Harris and Kilpatrick will each be guaranteed $1,524,305 for next season.
Harris, the No. 33 pick in the 2014 NBA draft, made 52 appearances with the Nets this past season and averaged 8.2 points and 2.8 rebounds per game.
Kilpatrick averaged 13.1 points, 2.2 assists and 4.0 rebounds in 70 games, which included 24 starts. Kilpatrick also shot 34.1 percent from behind the 3-point line.
-- Nick Silva