The Philadelphia 76ers acquired the rights to Latvian center Anzejs Pasecniks, the No. 25 selection in the 2017 NBA draft, as part of a trade with the Orlando Magic. The Sixers are planning to leave Pasecniks in Europe for at least one more season, and that has been confirmed.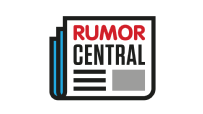 On Thursday, Spanish club CB Gran Canaria announced that Pasecniks will return for the 2017-18 Liga ACB season.
Pasecniks averaged 7.8 points and 3.1 rebounds in ACB action during the 2016-17 season.
In addition to Pasecniks, fellow 2017 draft picks Jonah Bolden (No. 36) and Mathias Lessort (No. 50) will also spend 2017-18 with their current teams. Bolden plays in Serbia for KK Crvena zvezda, while Lessort is under contract with French Pro A side Nanterre 92.
"We really do think that the players that we picked, could, in fact, develop into bona fide NBA players," said GM Bryan Colangelo after the draft. "We wouldn't have selected them otherwise."
-- Nick Silva