The Charlotte Hornets did the expected Thursday as they declined their team option on Ramon Sessions for 2017-18 that was worth $6.27 million. Sessions is now an unrestricted free agent and he likely won't return next season, which means the team will target backup point guards via trades and free agency.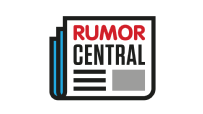 "Backup point guard has to be No. 1 priority," general manager Rich Cho said last week. "Ideally, someone who can play with and without Kemba Walker, who plays both ends of the floor."
The Hornets currently have $109.4 million in committed salaries for 2017-18 once Malik Monk, the No. 11 selection in the 2017 NBA draft, signs his rookie-scale contract. That will leaves about $8 million to spend on the rest of the roster to remain under the projected $119 million tax threshold.
Possible low-dollar free-agent targets at point guard might include Detroit's Beno Udrih, the Clippers' Raymond Felton, Sacramento's Ty Lawson and Utah's Shelvin Mack.
-- Nick Silva