The Houston Rockets acquired forward Ryan Kelly from the Atlanta Hawks on June 28 as general manager Daryl Morey made five trades to land players with no salary protection for the 2017-18 NBA season. Morey eventually dealt two of those players, along with five others from his roster, to the LA Clippers for Chris Paul.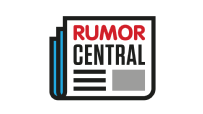 Kelly is still with the Rockets, but his time with team will likely end on Friday, according to the Houston Chronicle. Kelly's minimum salary of $1.57 million for next season would become fully guaranteed if he's not waived by Friday's deadline. If Morey doesn't trade Kelly, he is expected to waive the forward to open up a roster spot.
Kelly, the No. 48 pick in the 2013 NBA draft, played in 16 games last season with the Hawks and averaged 1.6 points and 1.1 rebounds.
The remaining players on Houston's roster currently without any salary protection for 2017-18 include Shawn Long, Tim Quarterman, Isaiah Taylor and Jarrod Uthoff. Because Uthoff was acquired on June 29 from the Dallas Mavericks after the Rockets went over the salary cap on June 28 because of the Paul trade, he can't be aggregated with other players in a trade until Aug. 29.
-- Nick Silva