Guard Ian Clark, who spent the last two years with the Golden State Warriors, is looking for a new team and the Milwaukee Bucks might be an option for the four-year NBA veteran.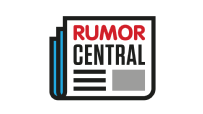 According to Gery Woelfel of The Journal Times, there is reportedly mutual interest between Clark and the Bucks.
"I like him as a shooter, but the question is where do you play him? He's a tweener. He's not a true point guard and he's not a true shooting guard," one NBA scout said. "But he could help a team like Milwaukee because they need shooters."
In 2016-17, Clark averaged 6.8 points, 1.2 assists and 1.6 rebounds. He also shot 37.4 percent from behind the 3-point line.
The Bucks currently have a full backcourt, however a spot could open up for Clark if Milwaukee releases Gary Payton II. The Bucks are also close to the luxury tax line, so they could hold open the 15th roster spot for a good portion of the upcoming season to avoid going over the threshold.
Other teams that could have interest in Clark include Chicago, Houston, Clippers, Lakers, Minnesota, Pelicans and Magic.
-- Nick Silva