Even though forward Jonah Bolden, the No. 36 pick in the 2017 NBA draft, has played well for the Philadelphia 76ers in Salt Lake City and Las Vegas during summer league action, he will likely spend the 2017-18 season in Serbia.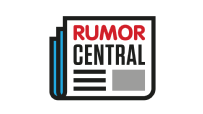 Bolden, 21, is under contract with KK Crvena zvezda for two more years, although the deal does include a small buyout that can be paid by the 76ers if the NBA team wants him on its roster this season. But the Sixers currently have 15 players under contract, and all of them should make the opening-night roster. For that reason, the Sixers will push Bolden to stay in Serbia for at least one more season so he can improve his overall game.
"The beauty of his intrigue is defensively he can rim-protect," Sixers assistant coach Lloyd Pierce told The Philadelphia Inquirer. "Defensively, he can get out in the perimeter to use his length and athleticism to be a pest on the ball. And offensively, his athleticism, he can finish around the rim, and we know that he can make 3-point shots."
-- Nick Silva