All signs have pointed to second-round draft pick Jonah Bolden staying overseas for the 2017-18 season since the Philadelphia 76ers already have a full 15-man roster. That plan will soon be finalized as Bolden is set to move from Serbian team KK Crvena zvezda to Maccabi Tel Aviv, according to pro basketball reporter David Pick.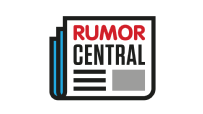 Bolden, the No. 36 pick in the 2017 NBA draft, played well during summer league action in Salt Lake City and Las Vegas, appearing in eight games and averaging 8.7 points and 6.2 rebounds per contest.
Bolden showed enough during the first two weeks of July to impress Sixers management and the coaching staff.
"The beauty of his intrigue is defensively he can rim-protect," Sixers assistant coach Lloyd Pierce recently said. "Defensively, he can get out in the perimeter to use his length and athleticism to be a pest on the ball. And offensively, his athleticism, he can finish around the rim, and we know that he can make 3-point shots."
-- Nick Silva