On Monday, the Utah Jazz officially signed forward Jonas Jerebko to a two-year, $8.2 million contract. In addition, the Jazz also agreed to contracts with forwards Royce O'Neale and Eric Griffin, reports The Salt Lake Tribune.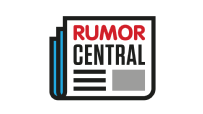 Jerebko, an eight-year NBA veteran who has spent the last two years with the Boston Celtics, will provide depth at the forward positions for the Jazz. In 78 appearances during the 2016-17 regular season, Jerebko averaged 3.8 points and 3.5 rebounds.
O'Neale, 24, played in Spain during the 2016-17 season with Herbalife Gran Canaria, averaging 7.3 points and 4.8 rebounds. O'Neale's contract is for three years and is fully guaranteed for 2017-18.
Undrafted in 2012, Griffin has signed several NBA contracts, but never made it out of the preseason. Griffin played with Utah's Summer League teams after spending the 2016-17 season in Israel with Hapoel Galil Gilboa. Griffin will be signed to a two-way contract, which means he can be with the Jazz for up to 45 days during the upcoming season. The rest of the time he will be with their G-League team.
When O'Neale signs his contract and the reported agreements with Thabo Sefolosha and Ekpe Udoh are finalized, the Jazz will have 16 players under NBA deals.
-- Nick Silva