Even though there is a video posted by eight-year NBA veteran Ty Lawson suggesting he's going to play in China next season with the Shanxi Dragons, agent Larry Fox says his client has not agreed to any contract.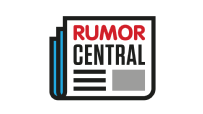 "Several teams have expressed interest in Ty from China and there have been discussions and Ty has expressed mutual interest," Fox told HoopsHype. "In addition, several NBA teams are interested in Ty, Ty is weighing his options and no decision has yet been made."
Lawson, after playing his first six years with the Denver Nuggets, has been on three NBA rosters the last two seasons. In 2016-17, Lawson played for the Sacramento Kings and had a good season as he averaged 9.9 points, 4.8 assists and 2.6 rebounds.
If any NBA offers are coming Lawson's way, they are likely for one season at the veteran minimum. With that in mind, it makes sense that Lawson's agent would look at options abroad that could be more lucrative.
-- Nick Silva