Restricted free-agent guard Bobby Brown remains on the market, but his status might change soon.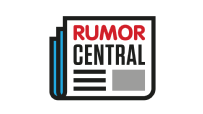 According to pro basketball reporter David Pick, Brown and the Houston Rockets have agreed to a new contract for the backup point guard. The deal is likely a one-year veteran minimum contract that offers little to no salary protection for the 2017-18 season.
When training camp opens in late September, Brown will compete with Isaiah Taylor for the third point guard spot on the Rockets' roster. Talyor's contract, with two years remaining, currently offers no guaranteed money until the start of the 2017-18 regular season.
Brown, 32, made 25 appearances during the 2016-17 regular season and averaged 2.5 points per game off the bench.
-- Nick Silva