The Los Angeles Lakers still have two open roster spots to fill and management -- Magic Johnson and Rob Pelinka -- are looking to add depth in the backcourt.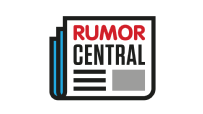 On Thursday, Derrick Rose met with the Lakers and according to the Los Angeles Daily News, so did Golden State Warriors free-agent Ian Clark.
Rose is the Lakers' top backcourt target right now and they can offer him all of their $4.32 million "Room" exception. Rose is also drawing a lot of interest from the Cleveland Cavaliers. While the Cavaliers can only offer a veteran minimum contract, Rose would be playing for a team strongly favored to once again make it to the NBA Finals.
Clark, an unrestricted free-agent, has played for the Warriors the last two years, however they don't have room on their roster for him. Also, his salary demands are likely too much for the Warriors to match due to their projected high tax bill in 2018.
Clark would fill a need for the Lakers as he can make long-range shots. In 2016-17, Clark converted 37.4 percent of his attempts from behind the 3-point line.
According to Mark Medina, Clark is also drawing interest from the Milwaukee Bucks, Minnesota Timberwolves and New Orleans Pelicans.
-- Nick Silva