Jared Sullinger had more on the line than the $2 million grand prize when he and the Ohio State Buckeye alumni Scarlet & Grey team played in The Basketball Tournament this weekend.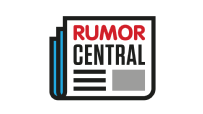 According to ESPN's Fran Fraschilla (and noted by Eleven Warriors' Dan Hope), the Brooklyn Nets had representatives watching Sullinger in his games at LIU-Brooklyn for the single-elimination tournament that pits teams against each other for the cash prize.
Sullinger, 25, was limited to just 11 games last year due to a foot injury in his first and only season with the Toronto Raptors. The Raptors dealt Sullinger to the Phoenix Suns in their deal for P.J. Tucker, and the big man was promptly waived by Phoenix. Sullinger has been a free agent since, and joined the Ohio State alumni team for TBT in part to try to get attention from NBA teams but also to show off the weight he has lost since last appearing in a professional game. Sullinger has averaged 14.5 PPG in four games for Scarlet & Grey and helped lead the team to the semifinals of the tournament.
It is unclear how strong Brooklyn's interest is in Sullinger, but the Nets have only three players above Sullinger's listed 6-foot-9. Furthermore, only Timofey Mozgov has close to Sullinger's bulk and could add rebounding and passing ability to the team's group of big men. The Nets have not hesitated in recent years to take chances on players who have fallen out of favor in the league, so it makes sense they would at least take a look at Sullinger.
-- Sam Henken