Briante Weber is third on the Charlotte Hornets' point guard depth chart and his spot on the roster is very much in doubt with two months to go until training camp opens in September.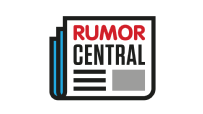 The Hornets are locked in with Kemba Walker as the starter at point guard and Michael Carter-Williams as the main backup. General manager Rich Cho has said he's looking to upgrade the talent at the position and this week the Hornets are hosting several free agents to determine if any of them warrant a contract.
According to ESPN's Chris Haynes, Isaiah Canaan will be part of the group. The Charlotte Observer reports NBA veterans Norris Cole and Donald Sloan are also planning to audition for the Hornets. Cole ended last season with Oklahoma City, and Sloan spent 2016-17 in China.
Weber made 13 appearances with the Hornets in 2016-17 and averaged 3.8 points, 1.3 assists and 1.6 rebounds per game. He will learn his fate next week as his salary for this coming season becomes fully guaranteed if he's not waived by Aug. 1. There is a chance both sides will agree to push back the deadline to a later date.
-- Nick Silva