Forward Kristaps Porzingis was not happy at the conclusion of the 2016-17 NBA season and let everyone know about it when he skipped out on his exit interview with management. There has been speculation that Porzingis and the New York Knicks are in a better place since Phil Jackson was fired. According to Porzingis' teammate Mindaugas Kuzminskas, both sides are faring well.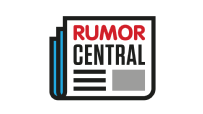 "I don't think it was something personal against the club," Kuzminskas told the New York Post. "If there [were] some problems, I think they solved everything. No doubt he wants to be a Knick and he's said that."
The two young Knicks have spent some time together this summer, as Porzingis traveled from Latvia to Lithuania to attend Kuzminskas' wedding on July 6.
Latvia and Lithuania are set to play each other on Aug. 19 at the EuroBasket 2017 tournament, which will feature Porzingis and Kuzminskas. According to Marc Berman of the Post, Knicks general manager Scott Perry and head coach Jeff Hornacek will attend the game. Latvia and Lithuania play this weekend, but both players will sit out the exhibition game.
Since Porzingis traveled back to Latvia, he has spent the offseason working out to improve his body and overall game.
"He's got a whole big team there -- therapists, trainers -- so he's happy doing that," Kuzminskas said. "We were doing basketball, lifting, swimming in the pool, everything. It will be fun to play against him, but I'm more excited if our countries meet in the official game, not a friendly."
-- Nick Silva