According to multiple reports, with Shams Charania of The Vertical first on the story, free-agent guard Ian Clark has agreed to a one-year, minimum-salary contract with the New Orleans Pelicans.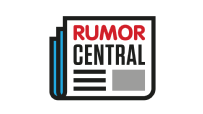 The Pelicans have added depth to their backcourt this offseason by bringing in Clark and Rajon Rondo via free agency and getting Frank Jackson in the 2017 NBA draft.
Once the Pelicans complete the Clark deal, they will have 14 players signed to contracts and sit just $900,000 below the luxury tax line for the 2017-18 NBA season.
Clark, who spent the last two seasons with the Golden State Warriors, was hoping for a big payday this summer, but no offers came his way, so he had to settle for a minimum salary for the upcoming season. In 2016-17, Clark averaged 6.8 points, 1.6 rebounds and 1.2 assists.
-- Nick Silva