According to ESPN's Adrian Wojnarowski, the Los Angeles Lakers on Wednesday agreed to a partially guaranteed contract with forward V.J. Beachem. The Lakers on Wednesday also signed center Stephen Zimmerman to a deal that offers some salary protection for the 2017-18 NBA season.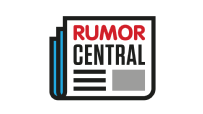 Zimmerman, who the Orlando Magic selected with the No. 41 pick in the 2016 NBA draft, averaged 1.2 points and 1.8 rebounds in 19 appearances during his rookie season. The Magic released Zimmerman on July 4.
Beachem, out of Notre Dame, was not selected in the 2017 NBA draft. He played in the July Las Vegas Summer League with the Minnesota Timberwolves, and in four games, he averaged 1.3 points and one rebound.
Once the Lakers officially sign Beachem and Briante Weber, who has also agreed to a partially guaranteed one-year contract, they will have 19 players under contract. The max roster limit during the offseason is 20 players.
As it stands right now, Zimmerman, Beachem, Weber and Vander Blue will compete for the 15th roster spot during training camp and the preseason. Guard Alex Caruso is also included as one of the 19, however, he signed a two-way contract, which means he will spend most of the upcoming season playing for the Lakers' G League team, the South Bay Lakers.
-- Nick Silva