Forward Shabazz Muhammad remains unsigned with about six weeks to go until training camps open in late September. According to KSTP reporter Darren Wolfson, the Minnesota Timberwolves would like to re-sign Muhammad, but all they have to offer is a veteran minimum contract.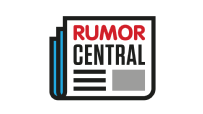 Muhammad is hoping to land a high-dollar, multiyear contract after signing with agent Rich Paul of Klutch Sports Group, but nothing has come his way yet. Many teams have already filled most of their 15 roster spots, which doesn't leave the four-year NBA veteran many options.
Teams that might have interest in Muhammad include Brooklyn, Indiana, New Orleans and Washington. If no acceptable offers come his way, Muhammad might be receptive to taking a one-year, minimum contract with the Wolves.
Muhammad, the No. 14 pick in the 2013 NBA draft, made 78 appearances last season and averaged 9.9 points and 2.8 rebounds per game.
-- Nick Silva