Last month, the San Antonio Spurs signed guard Brandon Paul to a two-year contract that includes a fully guaranteed salary for the 2017-18 NBA season.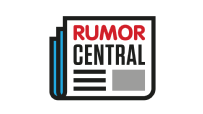 "I've been dreaming of this my whole life," Paul told the San Antonio Express-News. "For this to be my first official stop, it means everything. [The Spurs] know what they're doing. Getting on board with them can do a lot for someone."
Paul, undrafted in 2013 out of Illinois, has been through a lot over the years and is hoping to make an impact in his first season with the Spurs after all his hard work.
"I know my abilities, and I have confidence," Paul said. "My confidence is growing every day. I don't have to come in here and try to be the leading scorer. I just have to play my role."
Last season,, Paul played in Turkey with Anadolu Efes. He followed that by playing with the Dallas Mavericks at the Orlando Summer League and the Cleveland Cavaliers at the Las Vegas Summer League.
-- Nick Silva