Former Gonzaga guard Nigel Williams-Goss, the No. 55 selection in the 2017 NBA draft by the Utah Jazz, will spend the upcoming season playing in Serbia. According to KK Belgrade, Williams-Goss has signed a two-year contract.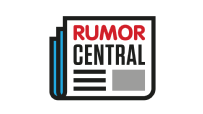 There was talk early on in July that Williams-Goss might sign a two-way contract with the Jazz, but this deal likely pays him more money and provides better opposition for him to improve his game against over the next two seasons.
This is a good move for the Jazz, as they already have a full 15-man roster with players signed to fully-guaranteed salaries for the 2017-18 season, and it keeps open a two-way roster spot. The Jazz signed Eric Griffin to a two-way contract on July 20. The Jazz will also retain Williams-Goss' draft rights while he plays outside the NBA.
Williams-Goss played in seven games during the Salt Lake City and Las Vegas summer leagues in July and averaged 4.4 points, 3.1 assists and 2.1 rebounds.
-- Nick Silva