Free agent center Jared Sullinger had a photo surface on social media of him dressed in Brooklyn Nets gear with D'Angelo Russell on Tuesday.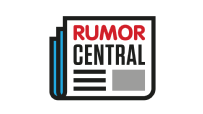 Sullinger's agent, David Falk, told the New York Daily News that the 25-year-old big man is "exploring the opportunity" of signing with the Nets.
After having foot surgery in October, Sullinger was limited to just 11 games with the Toronto Raptors last season before being traded to, and later waived by, the Phoenix Suns. The Nets were reportedly scouting Sullinger during The Basketball Tournament earlier this summer.
Sullinger averages 10.8 points and 7.5 rebounds per game for his career.
--Paul Saldaña