There have rumors throughout the NBA for more than two years that the Denver Nuggets are looking to trade forward Kenneth Faried. Most players would be upset with the constant speculation, but Faried has a different mindset after his name came up again this offseason.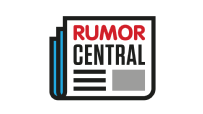 "I actually like it," Faried told Altitude 950. "Honestly, before I used to hate it, because it's like, 'Wow, they want to trade me.' But now I'm thinking, 'Hey, I'm still being talked about, people still know my work in the NBA,' and that's respectful and humbling to me."
Faried, the No. 22 selection in the 2011 NBA draft, played in 61 games in 2016-17 and averaged 21.2 minutes, 9.6 points and 7.6 rebounds. All three categories were career-lows for the six-year NBA veteran.
The Nuggets are overloaded with power forwards, which has led to speculation that Denver could make another deal as it has no depth at small forward. When training camp opens in a few weeks, newcomer Paul Millsap will be listed as the starting power forward, with Faried, Juan Hernangomez, Darrell Arthur, Trey Lyles and rookie Tyler Lydon competing for backup minutes.
Faried has continued to have a good attitude throughout all the trade talk and reduced role, and that will continue.
"When I come off the bench, I'm going to still play hard and care because at the end of the day, it's about the team," Faried said.
Faried is signed though the 2018-19 season and is owed $26.68 million over that time.
-- Nick Silva