The Minnesota Timberwolves still have several open roster spots to fill with a few weeks to go until training camp opens, and the team worked out a bunch of eager free agents Wednesday.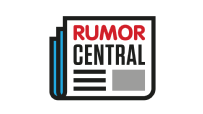 According to several media outlets, including the Star Tribune, those attending the workout included Alan Anderson, Trey Burke, Isaiah Canaan, Anthony Morrow, Thomas Robinson, Perry Jones, Jerome Randle and Matt Janning. Out of that group, Anderson, Burke, Canaan, Morrow and Robinson played in the NBA last season.
The Timberwolves also have interest in free agents Dante Cunningham (New Orleans), Tony Allen (Memphis) and Shabazz Muhammad, but Muhammad will likely not re-sign with Minnesota.
The Wolves don't have any flexibility to sign free agents, as they can only offer minimum salaries for the 2017-18 NBA season.
-- Nick Silva