With 10 days remaining until training camp opens, the Portland Trail Blazers have agreed to terms with free-agent shooting guard Anthony Morrow , reports Shams Charania of The Vertical. According to Charania, agent Wallace Prather said the deal is a one-year, non-guaranteed contract.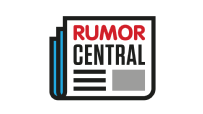 Morrow, 31, split the 2016-17 NBA season with the Oklahoma City Thunder and Chicago Bulls. After the Bulls acquired Morrow from the Thunder as part of a multi-player trade on Feb. 23, the nine-year NBA veteran made just nine appearances and averaged 4.6 points. For his career, Morrow has made 41.7 percent of his 3-point attempts.
The Blazers have 14 players signed to fully guaranteed salaries for the 2017-18 season, which will leave Morrow, Archie Goodwin and Isaiah Briscoe to compete for the 15th roster spot during training camp and the preseason.
-- Nick Silva