Philadelphia 76ers head coach Brett Brown spoke to local media on Wednesday, and some of the discussion focused on the playing rotation. Forward Dario Saric is thought to be the designated sixth man for the Sixers ahead of training camp, but Brown isn't willing to confirm the speculation.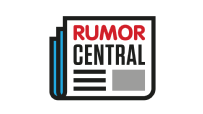 "[Saric's] gift of basketball intellect is high, and so when you say where does he fit in, I'm saying anywhere we want," Brown told CSN Philly. "Where does he fit in to start games, end games, I don't know. I just know that in my opinion, that's probably the Rookie of the Year (last season), and his skill package and his toughness and his intellect will be fit in where it's needed most."
In 2016-17, Saric made 81 appearances, including 36 starts, and averaged 12.8 points, 6.3 rebounds and 2.2 assists.
When the preseason tips off, Brown's starting five will likely include rookie Markelle Fultz, JJ Redick, Robert Covington, Ben Simmons and Joel Embiid.
-- Nick Silva