Oklahoma City Thunder guard Alex Abrines suffered a hyperextended right knee while on duty with Spain during the recently concluded FIBA EuroBasket tournament. While his knee feels fine, the Thunder's medical staff is limiting his activities.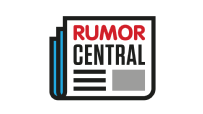 "I didn't feel pain at all after the first day," Abrines told The Oklahoman. "But the MRI said I had a bone bruise, so that's what keeps me [off] of the court."
Abrines, selected with the No. 32 pick in the 2013 NBA draft, averaged 6.0 points and 1.3 rebounds during his rookie season in 2016-17.
When training camp opens, the Thunder will likely update Abrines' status.
"For me, I could do everything, because I don't feel any pain," Abrines said. "It just depends on the doctors right now."
-- Nick Silva