Swingman Alan Anderson is one of about 20 players who finished the 2016-17 season on an NBA roster but remains available in the free-agent market with a few days left before training camps open. Anderson apparently would gladly accept a contract from his hometown team, the Minnesota Timberwolves.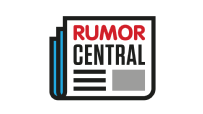 Jon Krawczynski of the Associated Press reports he has spoken with Anderson, and the eight-year NBA veteran is hoping for one more season in the league and would love to play for the Wolves. Krawczynski speculates Anderson might not get a call from the Wolves, as president of basketball operations and head coach Tom Thibodeau could be focusing on bringing in some help at point guard.
Anderson, 34, spent the 2016-17 season with the LA Clippers, and he averaged just 2.9 points in 30 appearances.
-- Nick Silva