The Milwaukee Bucks have a full 20-man training camp roster, which means five players will have to be dropped by the Oct. 16 deadline to set the regular-season roster. The Bucks have 14 players signed to guaranteed salaries for the 2017-18 season and all 14 are expected to stick with the team.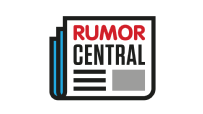 The players signed to non-guaranteed deals who will compete for the final roster spot include incumbent Gary Payton II and free-agent additions Joel Anthony (Spurs), Gerald Green (Celtics), Kendall Marshall (Reno - G League), Brandon Rush (Timberwolves) and James Young (Celtics).
"We're going to have the opportunity to have one of those players contribute to the Milwaukee Bucks roster on kind of a minimal contract, which would be a great opportunity for us," general manager Jon Horst told the Milwaukee Journal Sentinel.
Payton is the lone player among that group returning to the Bucks, and he understands the competition will be tough in training camp and the preseason to outlast the five newcomers.
"All these guys know what it takes to make a team," Payton said. "For me, it's just to do what I do best, lock down and play defense and do what I can and just play and compete."
-- Nick Silva