Mario Chalmers was sidelined for the entire 2016-17 season as he recovered from a ruptured right Achilles tendon. The 31-year-old is now over the injury and believes he'll make the Memphis Grizzlies roster after signing a one-year contract that provides just $25,000 of salary protection.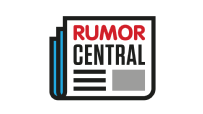 "I think I'm already a part of this. I'm here. That's the mindset and the approach I have," Chalmers told The Commercial Appeal. "With my game and my experience, I'll let my game doing the talking."
After playing with the Miami Heat from 2008 to 2015, Chalmers played in 55 games with the Grizzlies in 2015-16 before the Achilles injury and was averaging 10.8 points, 3.8 assists and 2.6 rebounds per game for Memphis.
The Grizzlies have a plethora of guards under contract as training camp starts, including Chalmers, Mike Conley, Wade Baldwin IV, Tyreke Evans, Andrew Harrison, Ben McLemore, Wayne Selden and James Ennis III. Chalmers will compete with Baldwin and Harrison for the main backup role at point guard behind Conley.
"He's been great. I've been so happy with him," Grizzlies head coach David Fizdale said. "He's going to play a big role for us. I really believe in him. I set the challenge for him to get to a certain weight and certain body fat by the time we get to the first game, and he's really taken that challenge on."
When the regular-season roster is set on Oct. 16, Baldwin and Harrison could be released if the Grizzlies keep Chalmers.
-- Nick Silva