Philadelphia 76ers head coach Brett Brown is expected to go with a starting five of rookie Markelle Fultz, JJ Redick, Robert Covington, Ben Simmons and Joel Embiid when the regular season tips off next month. That will likely leave Dario Saric, the No. 12 pick in the 2014 NBA draft, with the sixth-man role, and the second-year forward has no issue coming off the bench.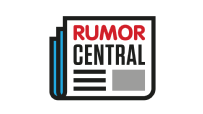 "Everybody wants to start, you know. Sometimes it's easier to start," Saric told The Philadelphia Inquirer. "But I don't have a problem coming from the bench."
In his first season in the NBA, Saric was a 2016-17 Rookie of the Year finalist.
"I had a really good first season," Saric said. "But I will try to do that in the second season, too."
Saric made 81 appearances last season, including 36 starts, and averaged 12.8 points, 6.3 rebounds and 2.2 assists per game.
-- Nick Silva