The Miami Heat have 19 players signed to contracts, which is one short of the max number for the offseason. The Heat probably will keep the 20th spot open, which means four players will need to be moved off the NBA roster by no later than Oct. 16. For the Heat, all the moves have already been determined.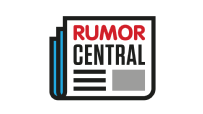 "This is the first time that no one will officially get cut," Heat coach Erik Spoelstra told The Palm Beach Post. "These guys are all part of our system and we wanted to develop them."
Spoelstra's reference to "these guys" is regarding guards Larry Drew II, Derrick Walton Jr., Matt Williams and forward Erik McCree. Walton Jr. is signed to a two-way contract, which means he doesn't count towards the NBA roster. And, Drew II, McRee and Williams are fully aware that they will be waived at the end of the preseason, with the plan for all three off them, along with Walton Jr., to end up with Miami's G-League team, the Sioux Falls Skyforce.
"We handpicked these guys to develop and to be part of our program," Spoelstra said. "So that's the way I've always viewed Sioux Falls since we've taken over, is that's our program."
Since the Heat have only used one of their two allotted two-way contracts, Drew II, McCree, or Williams could have his NBA contract converted to fill that spot.
Miami's regular season roster will include Goran Dragic, Wayne Ellington, Udonis Haslem, James Johnson, Tyler Johnson, Rodney McGruder, Josh Richardson, Dion Waiters, Okaro White, Hassan Whiteside, Justise Winslow and newcomers Bam Adebayo, AJ Hammons, Jordan Mickey and Kelly Olynyk.
-- Nick Silva