The Washington Wizards will be without starting power forward Markieff Morris for a significant amount of time as he recovers from sports hernia surgery. One player who could benefit from Morris' absence is third-year forward Chris McCullough.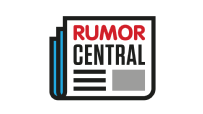 "[McCullough] will get some minutes, but it depends on how he plays. He's not just on the team. He's on the team to make an impact," Wizards head coach Scott Brooks told NBC Sports Washington. "Hopefully he continues to play well and puts pressure on me to find him some minutes. He's showing his athleticism and length. I like it. Defensively, I think he can give us some activity."
McCullough, the No. 29 selection in the 2015 NBA draft, has played in just 40 games, two with the Wizards, during his first two years in the NBA. McCullough didn't make his NBA debut with the Brooklyn Nets until February 2016, as he spent most of his rookie season recovering from an ACL injury. The Wizards acquired McCullough via a trade with the Nets on Feb. 22.
-- Nick Silva