NBA teams can sign 2014 first-round picks to extensions until Oct. 16. The Philadelphia 76ers have two players who fall under this category -- center Joel Embiid and guard Nik Stauskas.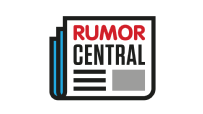 Sixers president of basketball operations Bryan Colangelo and owner Josh Harris have discussed their willingness to get something done with Embiid, but Stauskas hasn't been approached about a new deal.
"Obviously, I haven't had the type of seasons in the past that would warrant me getting a big-time extension," Stauskas told The Philadelphia Inquirer. "I know that. I have so much more to prove. I have so much more to work for. So in terms of like getting an extension, my mind has not been on that."
Stauskas will be a restricted free agent in 2018 if the Sixers tender him a qualifying offer worth $5.1 million by June 30.
-- Nick Silva