Houston Rockets forward Ryan Anderson has never been a strong defender, so during training camp and the preseason, improving that part of his game is a priority.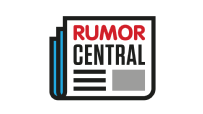 "It's a different beast when you're playing in a game versus in training camp," Anderson told the Houston Chronicle. "We're just going to keep getting better each game as they go. Defensively, I want to get it down. I want to be really better for this team."
Anderson, 29, was in the rumor mill for most of the summer, as the Rockets were hoping to include him in a trade package for Carmelo Anthony, but the New York Knicks didn't have any interest due to the remaining money on his contract. Anderson is owed $61.2 million through the 2019-20 NBA season.
At this time, Anderson is projected to be Houston's starting power forward when the regular season tips off.
While working to become a better defender, Anderson will continue to provide the ability to make long-range shots. In 2016-17, Anderson made 40.3 percent of his attempts from behind the 3-point line.
-- Nick Silva