When Indiana Pacers head coach Nate McMillan was discussing his playing rotation for the next few preseason games, backup center Al Jefferson wasn't mentioned. For his part, Jefferson says he isn't concerned with where he is on the depth chart at this time.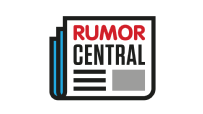 "Listen, when my number gets called, I'll be ready to go," Jefferson told The Indianapolis Star. "I've been around long enough to understand how it goes. The bigs in front of me are talented, and I'm just trying to help them guys as much as I can."
Jefferson, a 13-year NBA veteran, did not make an appearance during the 2017 playoffs, so he spent the offseason working on his body and said a vegetarian diet helped him lose 20 pounds during the summer. In 2016-17, Jefferson averaged 8.1 points and 4.2 rebounds in 66 appearances. If Jefferson can play well when given an opportunity, McMillan surely will make him part of the rotation.
Jefferson, making $9.76 million for the 2017-18 season, is signed through 2018-19, but he's guaranteed only $4 million for the third year of his contract. He is currently behind Myles Turner, Thaddeus Young, Domantas Sabonis and rookie T.J. Leaf on the big-man depth chart.
-- Nick Silva