Rashad Vaughn, the No. 17 selection in the 2015 NBA draft, is entering his third season in the NBA, and if he doesn't play well in the preseason, the Milwaukee Bucks could decide to place him on waivers. Vaughn is fully aware of his status with the team and is motivated to impress head coach Jason Kidd and general manager Jon Horst.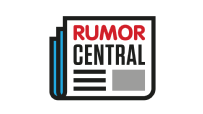 "Preseason is very important, just to come out and show basically what you've been doing for the summer," Vaughn told the Milwaukee Journal Sentinel. "Starting from training camp and going into preseason is definitely going to be the time for me to show the coaches that I'm ready."
Vaughn started well in the preseason, as he had 20 points, two rebounds, two assists and three steals on Monday off the bench against Dallas. Vaughn's next chance will come on Wednesday against the Pacers.
"He's been working extremely hard this summer and it shows," Kidd said. "He just feels very comfortable. He made a lot of great plays, reading how the defense was playing him and he was aggressive and that's what we need from him."
Vaughn is competing with Sterling Brown, Gerald Green, Brandon Rush, James Young and Jason Terry for minutes as the backup shooting guard behind starter Khris Middleton.
-- Nick Silva