The Brooklyn Nets made a bunch of roster moves in the offseason that will have an impact on players who were part of the team in 2016-17. One of those players is guard Isaiah Whitehead, who might not be part of coach Kenny Atkinson's rotation when the 2017-18 regular season tips off.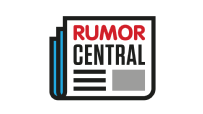 Atkinson has already said that Jeremy Lin and newcomer D'Angelo Russell will share time running the offense, with Spencer Dinwiddie behind them. Russell will also play off the ball a lot at shooting guard, leaving the rest of the minutes to Caris LeVert, Joe Harris, Sean Kilpatrick and possibly Allen Crabbe. With Atkinson having plenty of options in the backcourt, Whitehead will have to impress his head coach during the preseason.
"Right now he's competing and we're going to let it play out, see how it goes and give these guys minutes. But no doubt there's just more competition for those wing positions," Atkinson told the New York Post. "With Caris and Allen out right now, the minutes are there. But when they're back, you do the math. We're going to have to figure out. We just can't play everybody. There's not enough minutes."
Whitehead, the No. 42 selection in the 2016 NBA draft, played in 73 games as a rookie in 2016-17 and averaged 7.4 points, 2.6 assists and 2.5 rebounds.
-- Nick Silva