The Milwaukee Bucks have decided to make a roster move, and according to head coach Jason Kidd, the team released James Young, reports the Milwaukee Journal Sentinel. The transaction will become official on Thursday.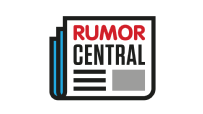 Young, the No. 17 selection in the 2014 NBA draft by the Boston Celtics, signed a training-camp contract with the Bucks on Sept. 6 and didn't play in their first two preseason games. Young and several others are on the roster bubble, and the 22-year-old appeared to be a long shot to make the 15-man team. Young's options are to try to find a deal overseas or spend the 2017-18 season playing in the G League.
In 89 games the last three years, the 22-year-old Young has averaged 2.3 points and 1.1 rebounds.
With the roster now down to 19, Kidd expects the squad to be trimmed down to 15 by the last preseason game on Oct. 13. Other players who could be released include Gary Payton II, Joel Anthony, Gerald Green, Kendall Marshall and Brandon Rush, as only one spot is available for that group.
"Hopefully it will be before that last preseason game so that we have the numbers, and we'll hopefully be set going into that last game so everybody gets into the flow of the rotations and knows what to expect going forward," Kidd said.
-- Nick Silva