In 10 days, NBA teams must submit their 15-man roster to the league office. Some teams already know their 15, but most are still determining who will make the regular-season roster. One of those teams is the Memphis Grizzlies as they have a tough decision regarding the 15th spot.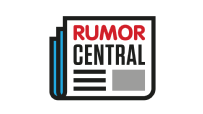 The Grizzlies need to remove three of the 18 players signed to NBA contracts, and those on the roster bubble include newly signed guard Durand Scott, big man Jarell Martin, Wade Baldwin IV and Andrew Harrison. Scott is guaranteed to be released, but what about the other three?
Based on the way Mario Chalmers is producing during practices and preseason games, he is likely the main backup point guard behind Mike Conley. That means Baldwin IV and Harrison are competing for the third point guard spot. At this time, Baldwin IV appears to be ahead of Harrison. Martin could be in jeopardy, too, predicts The Commercial Appeal.
Ronald Tillery writes: "Conventional wisdom suggests that Martin and Harrison, and their guaranteed contracts may not make the cut."
Regarding Baldwin IV and Harrison, Chris Herrington of The Commercial Appeal agrees with Tillery as he writes: "What will the Grizzlies do? My guess would be keep Chalmers, let Baldwin marinate a little more, and reluctantly move or waive Harrison."
Harrison and Martin have fully guaranteed salaries for the 2017-18 NBA season, so they will count against the cap and tax threshold if they're released and not claimed off waivers.
In the 2015 draft, Martin was the No. 25 selection and Harrison the No. 44 pick. Baldwin IV was the No. 17 pick in 2016.
-- Nick Silva