On Saturday, the Toronto Raptors waived center Kennedy Meeks, forward Kyle Wiltjer and guard Andy Rautins. These transactions reduced the Raptors' roster to 15 players signed to NBA contracts, which is the league maximum for when the 2017-18 NBA season tips off. While the Raptors could stand pat, the team might decide to move one more player off the roster by the Oct. 16 deadline.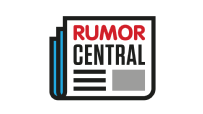 The Raptors are currently about $350,000 above the designated luxury tax line for the upcoming season. They can easily get under the threshold by running with just 14 NBA players until the end of November or wait until later to move a player off the roster via waivers or a trade.
The only players on Toronto's roster currently signed to NBA contracts without fully guaranteed salaries for the season are KJ McDaniels and Alfonzo McKinnie. Each of those players do have deals that guarantee $100,000 for this season.
McDaniels, a three-year NBA veteran, finished last season with the Brooklyn Nets after they acquired him in a trade with Houston. McKinnie, undrafted in 2015, spent the 2016-17 season in the G League with the Windy City Bulls.
-- Nick Silva