On Sunday, the Sacramento Kings played against the Los Angeles Lakers in Las Vegas, and head coach Dave Joerger began the game with a starting five of George Hill, rookie Bogdan Bogdanovic, Garrett Temple, Zach Randolph and Willie Cauley-Stein. Will this be Joerger's starting group when the regular season tips off?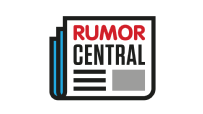 "Some of those guys have got some rust on them and they needed to get those minutes on their legs," Joerger told The Sacramento Bee. "But also timing-wise and also the first time really mixing the groups in a game. So there's a lot of things going on."
While some of Sunday's starters may end up on the bench when the regular season tips off, all of them appear to be part of Joerger's first 10. The other five includes rookie De'Aaron Fox, Buddy Hield, Vince Carter, Skal Labissiere and Kosta Koufos.
The Kings have three more preseason games this week, starting with Portland on Monday, which will give Joerger five days to assess his roster. If Joerger has settled on his rotation, the players currently out of it include Malachi Richardson, Georgios Papagiannis and rookies Frank Mason III, Justin Jackson and Harry Giles (injured).
-- Nick Silva