Detroit Pistons point guard Reggie Jackson didn't play well in Tuesday's preseason loss to the Toronto Raptors. After the game, Pistons head coach Stan Van Gundy was asked if Jackson will be the starter when the regular season begins on Oct. 18 against the Charlotte Hornets.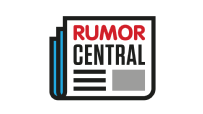 "We have to get on the court the guys who give us the best chance to win when we start next Wednesday," Van Gundy told the Detroit Free Press. "That's what we have to do, both in terms of starters and rotation and all of that. I don't have that figured out, but the basis for those decisions will be who gives us the best chance to win."
Jackson is working his way back from a down season in 2016-17 due to lingering issues with his left knee that limited him to 52 games (50 starts). Friday's preseason finale against the Milwaukee Bucks will give Jackson another chance to prove he deserves to keep his starting spot.
Should Van Gundy opt to bring Jackson off the bench to begin the regular season, Ish Smith will be promoted to the starting point guard position.
-- Nick Silva