New Orleans Pelicans head coach Alvin Gentry was planning to start Rajon Rondo at point guard to be the primary ball handler, which would allow Jrue Holiday to play more off the ball. Now that Rondo is sidelined between four to six weeks following surgery to fix his sports hernia, Holiday will shift back to the point guard spot.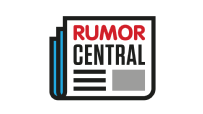 With Rondo unavailable, there's a good chance Gentry starts Holiday and E'Twaun Moore in the backcourt, William Guillory of The Times-Picayune writes.
"[I] just have to step up and play that role if I have to start with Rondo out," Moore said. "It's still basketball. That's what makes me good, playing multiple positions. If it's playing the point, playing the 2, I just want to help us win."
Moore, 28, made 73 appearances (22 starts) in 2016-17 and averaged 9.6 points, 2.2 assists and 2.1 rebounds.
-- Nick Silva