The Golden State Warriors added depth to their bench during the offseason, signing veterans Omri Casspi and Nick Young, along with most of their own free agents. Will Casspi be part of Steve Kerr's playing rotation early in the season?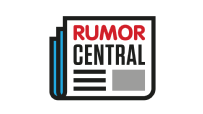 "He [Casspi] fits into everything that we do," Kerr told the San Francisco Chronicle. "He's a cutter. He's a spacer. He sees the game as it unfolds. He's going to be really good for us."
Kerr's first three off the bench most games will probably include Andre Iguodala, Shaun Livingston and Young. That leaves Casspi, David West, Patrick McCaw and JaVale McGee as the next group Kerr will consider based on matchups.
Casspi could have signed for more money with other teams but is desperate to play for a winning NBA team, so he accepted the one-year, veteran minimum salary from the Warriors. Even though Casspi's minutes could be inconsistent this season, the eight-year NBA veteran is happy with his decision to sign with Golden State.
"It's such a blessing, man," said Casspi.
-- Nick Silva