The Denver Nuggets officially signed forward Richard Jefferson to a one-year, pro-rated, veteran-minimum, rest-of-season contract on Thursday. Head coach Michael Malone doesn't know when he might play Jefferson, but is hoping the 16-year NBA veteran can provide leadership to the young players on the team.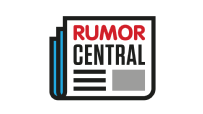 "His No. 1 goal right now is to get acclimated, be a veteran and then to stay ready," Malone told The Denver Post. "Because I have no doubt that, at some point, he's gonna be called upon. And when he is called upon, I know he'll go out there and help us."
Jefferson, 37, likes the fit with the Nuggets and believes he can help the team win if he gets to play, or by just working with his teammates to improve their games.
"The only thing I'm doing is what older players did for me when I was a young player," Jefferson said. "All I'm doing is paying it forward."
In 2016-17, Jefferson averaged 5.7 points and 2.6 rebounds with the Cleveland Cavaliers.
-- Nick Silva