The Milwaukee Bucks beat the Boston Celtics on Wednesday in the first game of their 2017-18 NBA season. As expected, John Henson was the third center used behind starter Thon Maker and Greg Monroe, but he ended up playing more minutes and finished out the game on the floor. Will Bucks coach Jason Kidd play Henson moving forward the way he did in the first game?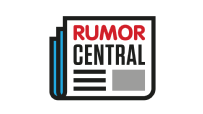 "I was going to go with the three centers," Kidd told the Milwaukee Journal Sentinel. "I think John's been having a great camp for us. You can't be penalized; you've got to find time for him on the floor. I thought he did a great job in responding [against the Celtics]."
It should be noted that Monroe was forced out of the game because of a cut by his right eye that needed a few stitches. Had Monroe not suffered the injury, Kidd may have played him more minutes than Henson.
Moving forward, Kidd will likely continue to start Maker and then let Monroe and Henson compete for the main backup minutes at center. There have been trade rumors regarding Henson and Monroe for more than a year and one, or possibly both, still remain available. Monroe's contract expires in 2018, while Henson is signed through the 2019-20 season.
-- Nick Silva